1937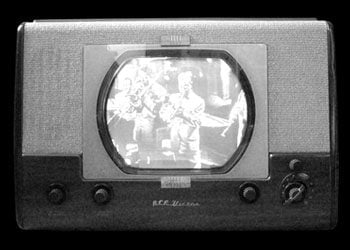 Olson Manufacturing founded in Chicago, Illinois. Olson, over its first period of growth, became a supplier of precision stampings for Motorola televisions and mobile-radio chassis.
1943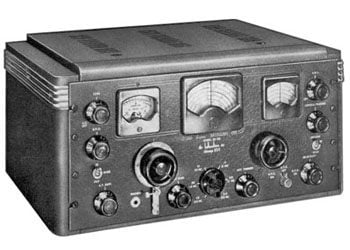 AMCO Engineering established in Chicago, Illinois to develop and build cabinets for amateur radio and HAM radio enthusiasts.
1949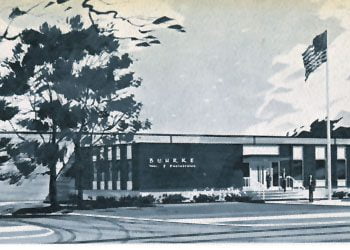 Buhrke Industries established as tool and die shop based in Chicago, Illinois. Buhrke Industries moved to its current location in Arlington Heights, Illinois in 1965, where the company developed a tool and engineering apprentice school to train workers. This school paved the way for a Tooling and Manufacturing Association (TMA) training center. The training center continues to train Buhrke-Olson employees and apprentices from other companies.
1959

Buhrke Industries develops tooling to produce complex aluminum foil pans and TV dinner trays. The tooling completely blanked and formed the trays, and created curled edges, all in one stroke of a high-speed, automatic press. These aluminum foil pans became iconic as Americans enjoyed the convenience of TV dinners.
1962

Buhrke Industries develops tooling and automation which makes possible the tear top beverage can. This innovation set a revolutionary course in the way of consumer convenience.
1963

AMCO Engineering designs and builds the first shielded cabinet for NASA's Saturn Booster Program, providing the path to develop enclosures for NATO and the US Departments of the Army, the Navy and the Air Force.
1974

Exton Corporation is established in Elk Grove Village, Illinois to manufacture contract fabrications.  Over time the company adds manufacturing equipment and capabilities to produce large electronic enclosures, kiosks, doors, turnstiles and vending units.
1988

Olson Metal Products (later known as Olson International) becomes one of the first automotive metal stamping companies to locate in Mexico by opening a manufacturing facility in Matamoros. The facility was initially designed to serve the growing local automotive industry.
1994

Global Gear & Manufacturing established in Downers Grove, Illinois, specializing in the manufacturing of mid to high volume gears, pulleys and precision machined components.
1996

IMS acquires Exton Corporation as a premier producer of metal fabrication, including electronic enclosures, kiosks, door turnstiles and vending units.
1998

IMS acquires Electrol, a leading manufacturer of custom cable assemblies, wire harnesses and electro-mechanical assemblies, augmenting the existing fabrication capabilities of IMS.
2002

IMS acquires Global Gear & Machining, adding premier gear manufacturing and precision machining to IMS' capabilities.
2004

IMS acquires Buhrke Industries, a manufacturer of precision stamping and mechanical assemblies, expanding the capabilities and reach of IMS to include the automotive, appliance, electronics and industrial markets.
2005

IMS acquires AMCO Engineering (now AMCO Enclosures) and combines with its existing Exton business to form IMS Engineered Products. The combination enhances the IMS sheet metal design, fabrication capabilities and processes, and provides IMS with a standard product line of shielded, seismic, military standard and desktop data enclosures for electronics packaging.
2008

IMS acquires Olson International, further strengthening the high-precision metal stamping, tooling and assembly capabilities of IMS, and expanding the manufacturing footprint of IMS to include Monterrey and Matamoros, Mexico.
2018

IMS acquires Lancer Manufacturing for their full machining capabilities available now at IMS Engineered Products.
GET IN TOUCH WITH US TODAY