IMS Companies is a diversified group of companies positioned with the size, scale and reach necessary to provide innovative solutions for its customers through custom manufacturing and development of proprietary products.
IMS uniquely provides its customers with:
A NORTH AMERICAN MANUFACTURING LEADER
IMS Companies LLC is a consolidation of contract manufacturing operations working together to provide Innovative Manufacturing Solutions to OEMs in sourcing component parts and assemblies. Every IMS operation, working individually or as part of the group, provides project support ranging from original concept actualization to product design and prototyping to final production.
GLOBAL MANUFACTURING 
The synergistic business strategy of IMS is to provide the highest quality of services to customers through inter business alliances with suppliers and vendors, as well as through intracompany cooperation in sharing skills, talent and capabilities. The result is a business entity able to service global accounts more efficiently and with a cost-effectiveness that single-focus companies cannot match. IMS provides customers solutions by leveraging the footprint provided by the six IMS manufacturing facilities, totaling nearly 800,000 square feet in the US and Mexico, and a well-developed IMS global supply chain.
MANUFACTURING CAPABILITIES 
Experience matters in contract manufacturing operations. Each of the IMS Companies possesses a long and successful record of achievement. Supported by this record of success, their services are the finest the contract manufacturing industry has to offer. These services include precision progressive die metal stamping, tool design and build, prototyping, superior sheet metal fabrication (especially in stainless steel), special machining services for gears and high volume machined parts and the design and assembly of complex wire harnesses and cable assemblies.
INTEGRATION & ENGINEERING 
Superior CAD design software, including AutoCAD®, Pro/E®, and SolidWorks® systems enables IMS engineering to communicate effectively with customer engineers. Lean manufacturing initiatives in each IMS operation result in lower manufacturing costs and assured competitiveness.
QUALITY ASSURANCE 
IMS Companies have earned top certifications for the industries they serve. These certifications include TS 16949:2016, ISO 9001:2015 and ISO 14001:2015.
SUPPLY CHAIN MANAGEMENT 
A VANTAGE® ERP system links all the IMS operations, ensuring quick response to customer requirements through flexible and responsive process technology. Inventories are managed and maintained using KANBAN and JIT planning techniques. EDI and web-based internet ordering systems are in use throughout the IMS family and capable IT systems are in service to meet any customer information exchange or order-processing requirement.
IMS Companies include Buhrke-Olson, Engineered Products, Global Gear & Machining and Electrol, who collectively serve a wide array of industries, including the appliance, automotive, commercial vehicle, communications, consumer, electronics, medical and various industrial markets.
IMS Companies is an Equal Opportunity Employer – M/F/D/V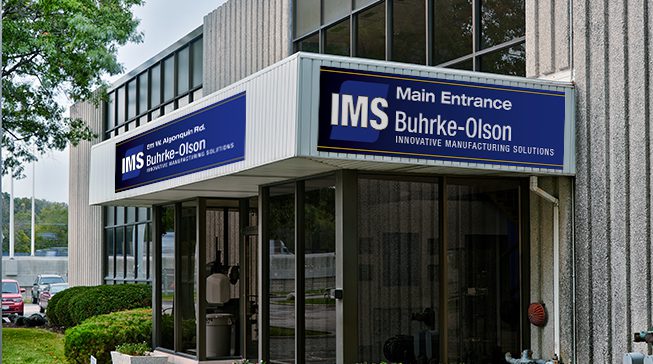 Buhrke-Olson
Arlington Heights, Illinois · USA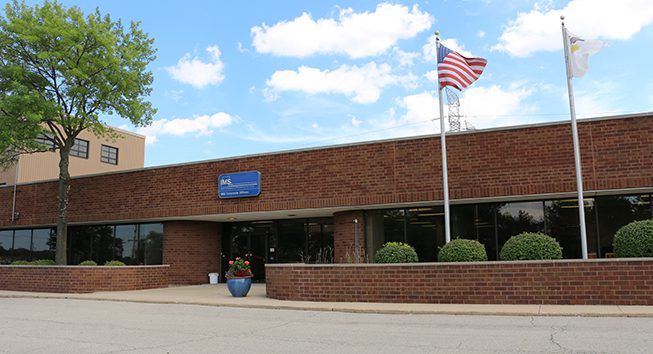 Engineered Products
Des Plaines, Illinois · USA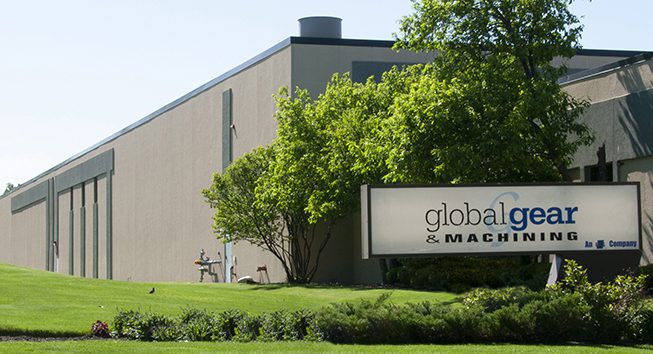 Global Gear & Machining
Downers Grove, Illinois · USA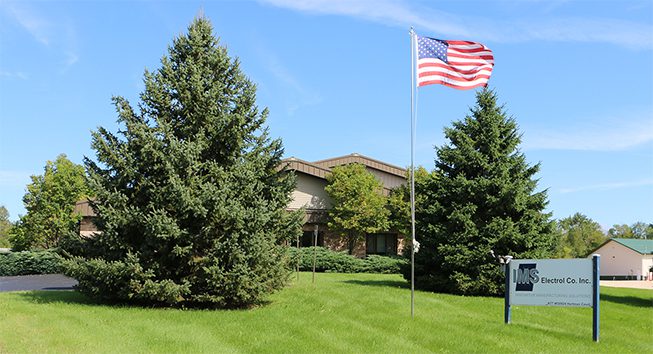 Electrol
Hartland, Wisconsin · USA